As we age, it's common to think about slowing down and enjoying well-earned relaxation — especially during retirement. However, research has shown that staying active and engaged is vital for healthy aging.
Senior living and care communities like Legacy Oaks of Azle fulfill seniors' needs for physical and mental activity through various clubs, classes, and other kinds of specialized programming. However, there is still more for residents to explore if they wish.
Volunteering is one of the best ways to stay active while positively impacting your neighborhood. It can be fulfilling to give back, but there are also numerous benefits to volunteering for seniors.
Let's explore the many benefits of volunteering for seniors and why Community Caring Center is one of many excellent local options, including the Azle Memorial Library or Azle Animal Shelter.
Promoting Physical Health
Volunteering often involves physical activity, which can improve mobility, flexibility, and strength. Tasks such as gardening, delivering meals, or cleaning up a park allow seniors to get moving and maintain their physical health.
Community Caring Center offers a variety of volunteer positions, from helping in the food pantry to sorting our many donations.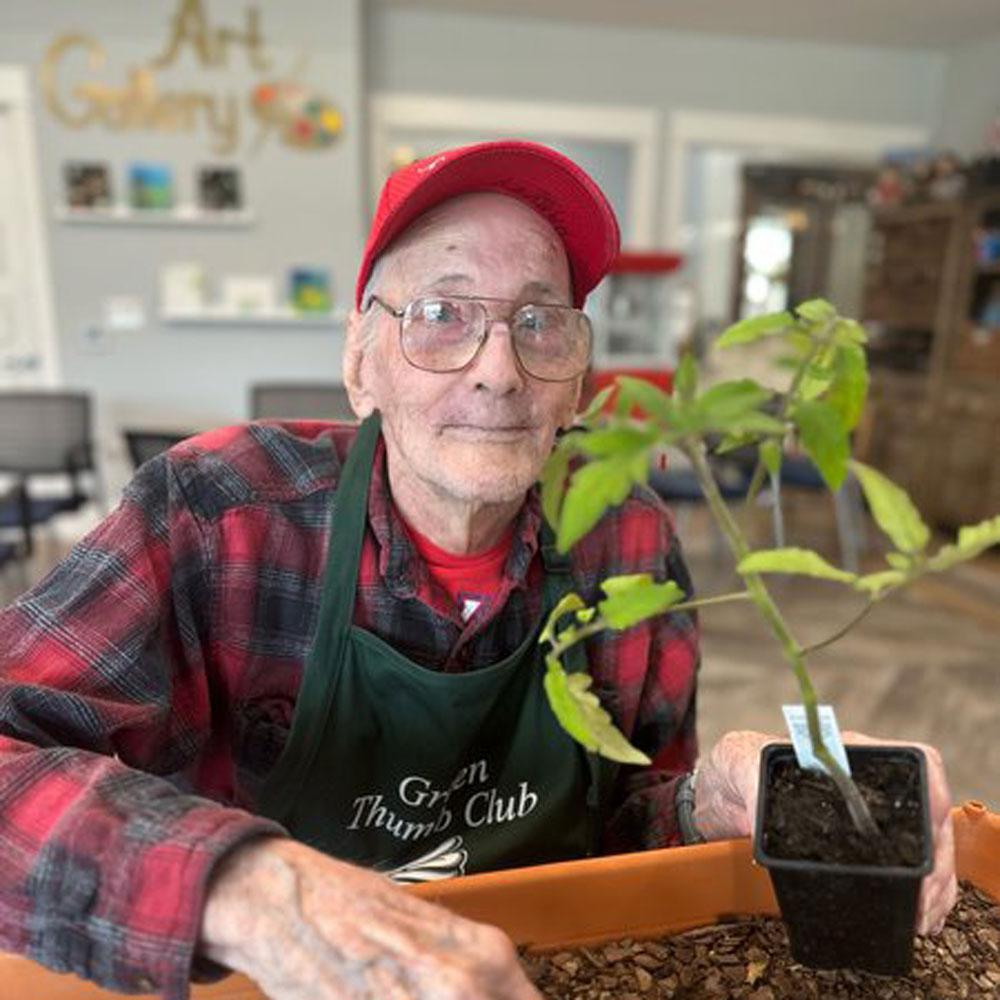 Enhancing Mental Health
Volunteering can have a positive impact on mental health by reducing stress. It also provides opportunities for socialization and can lead to an increased sense of self-worth.
By volunteering with us, seniors can develop meaningful relationships with others in the community while making a difference. They may also learn new skills and take on new tasks, which keep their minds active and engaged.
Fostering a Sense of Community
Socializing and feeling connected to others becomes increasingly important with age. 
Volunteering allows seniors to become part of a network focused on helping others. It also provides opportunities to meet and interact with people from all walks of life.
Providing Purpose
Although retirement can be a time of uncertainty, volunteering gives seniors the opportunity to contribute and make a difference where it matters most.
Volunteering is an excellent way for seniors to stay connected to their local towns while providing a sense of purpose and fulfillment. Community Caring Center offers a variety of volunteer positions designed specifically for seniors looking to give back; there is something for everyone!
If you are or know of a senior in the Azle area who could benefit from volunteering, please reach out to us about getting involved.