We hosted a successful Clothing Giveaway on Saturday, March 25th, from 8am to 12pm.
We received some monetary donations as well, which will go towards purchasing more food for the Food Pantry or hygiene items for the Hygiene Corner in the Free Shop.  Thank you!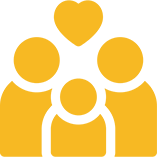 Clothing Giveaway Details
Saturday, March 25th
8:00 AM – 12:00 PM
317 Commerce Street
Azle, TX 76020
Follow us on Facebook for more announcements about clothing giveaways!