2023 Christmas Dinner Boxes
Thank you for helping us put the Merry in Merry Christmas!
We kicked off our effort to raise funds to purchase the extra food by participating in the North Texas Giving Day on September 21st. NTX Giving Day was created by the Communities Foundation of Texas to bring together more than 3,000 local nonprofits, including the Community Caring Center, to raise money for our region of this great state. Since its founding in 2009, NTX Giving Day has inspired people to
find their passion and give with purpose
, resulting in increased donations and services provided in North Texas. This year we received $2,540 in donations which will allow us to purchase enough food for 100 Christmas Dinner Boxes. This is a great start!
What's your passion?  Do you love celebrating Christmas with family and friends over a nice meal?  Please click on the button below to go to our donation page.  There you can make a donation to help us purchase more food at discounted rates from area food banks, distributors, and local grocery stores.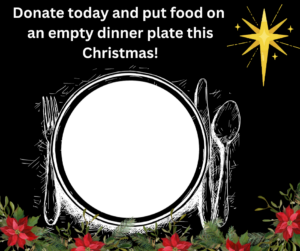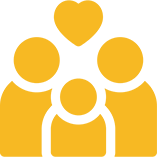 The Azle Community Caring Center spreads Christmas cheer with Annual Christmas boxes.
Community Caring Center provides families with Christmas Boxes of extra items to help nourish their family over the holidays. This year is no different, hunger does not take a break! 
We are in need of one last shelf stable item to complete our Christmas Boxes – Please donate FRIED ONIONS.  Any brand will do!
Due to construction on the property, all food and non-food items should be dropped off at the back of The Porch Resale Shoppe during their business hours.
The Porch Resale Shoppe
313 Commerce St
Azle, TX 76020
T, W, & F: 12 pm – 6 pm
TH and Sat: 10 am – 3 pm
Please contact The Porch to arrange for large donations or alternate drop off hours.
THANK YOU!