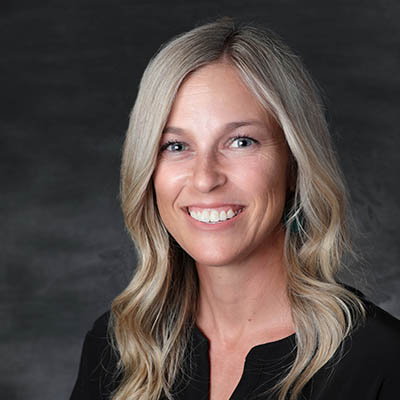 Kristie Cooper is a passionate and dedicated leader with a strong background in nutrition and public health.  When studying to become a registered dietitian, she soon realized her true calling was in public health and community nutrition. Her love for public health and the desire to provide access to healthy food led her to work with the Women, Infants, and Children (WIC) program for many years, where she focused on meeting the basic nutritional needs of individuals and families.
Kristie's journey brought her and her family back to her hometown of Azle, where she found her true purpose as the Executive Director of the Community Caring Center. She initially took on the position of Assistant Director, but her dedication and vision quickly led her to the top leadership role within the organization. Since assuming the role of Executive Director, Kristie has been instrumental in expanding the reach and impact of the Community Caring Center.
Kristie's main goal for the Community Caring Center is to renovate the building, ensuring it can continue to serve the community effectively for the next 20 years and beyond. She envisions engaging the community and donors in the process, making it a collective effort to revitalize the center and its services.
Under Kristie's leadership, the Community Caring Center has experienced significant growth and adaptation to meet the growing demands of the Azle community. The center is a crucial resource, especially during challenging times like the COVID-19 pandemic when the need for support and food assistance skyrocketed.
Kristie's vision for the center's future goes beyond just providing food; she aims to enhance nutritional offerings, ensuring that complete and healthier meals are available to those in need. She believes that by being the best they can be at their core mission, the center can impact the community's well-being.
If you were to ask Kristie from the heart about someone wanting to support or volunteer with the Community Caring Center, she would emphasize the close-knit family environment and the meaningful purpose of serving the community. Volunteers at the center are deeply committed to the cause, treating it as more than just a weekly task but an opportunity to be part of something bigger—a vital force in nourishing and supporting the community.
Kristie Cooper's leadership and commitment to the Community Caring Center have been instrumental in its growth and impact. She drives the organization forward with her passion for nutrition, dedication to the community, and vision for the future. She makes a positive difference in the lives of those they serve.