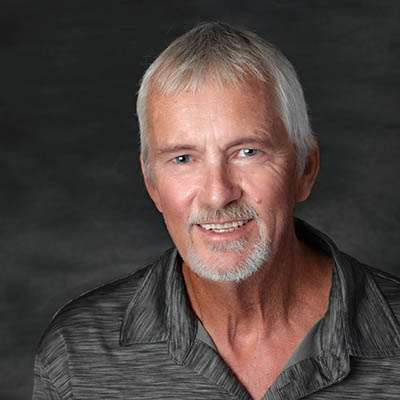 In the Azle community, Joe Davis is a well-respected and dedicated individual known for his strong work ethic and commitment to serving others. Professionally, Joe owned a successful flooring business in Bailey, Colorado, for over 40 years, providing top-notch tile and flooring sales, installation, and repair services along the Front Range and Denver. In 2020, after retiring, Joe and his wife of 37 years decided to move to Texas to be closer to their family. They settled in Azle, TX, near Eagle Mountain Lake, where they could indulge in their favorite pastimes of boating and fishing.
Joe's involvement with the Community Caring Center (CCC) began with his wife, who started as a volunteer. She recognized the need for drivers to pick up food from local food banks and stores and encouraged Joe to join as a volunteer. In January 2022, recognizing Joe's dedication and organizational skills, CCC asked him to step into the role of Warehouse Manager.
Over the past one and a half years, Joe has played a crucial role in ensuring that CCC efficiently manages its warehouse operations. He is driven by one clear goal: remodeling the warehouse and enhancing its efficiency. Joe envisions a space that serves families better and allows volunteers to carry out their tasks more smoothly, making it easier to load and store the food received from various sources.
CCC's impact on the community is immense, and Joe has witnessed it firsthand. CCC's provision of much-needed food to struggling families has been a lifeline for many, bringing hope and relief during challenging times. The food pantry's presence in the community has become a beacon of support, uplifting those in need and fostering a sense of community care and compassion.
Speaking from the heart, Joe emphasizes the importance of volunteers in the success of CCC and its ability to fulfill its mission. He expresses the deep sense of fulfillment that comes from serving and supporting CCC and serving the broader purpose of helping others. For Joe, volunteering at CCC is not just about providing food; it is an opportunity to connect with others, extend a helping hand, and embody the spirit of service inspired by Jesus.
As Warehouse Manager, Joe's dedication and passion have impacted CCC's operations, ensuring that the organization continues to serve the community effectively. His vision for a more efficient and welcoming warehouse reflects his commitment to making a difference in the lives of those facing hardships. With staff members like Joe, CCC stands strong in its mission to bring nourishment, hope, and care to those who need it most.