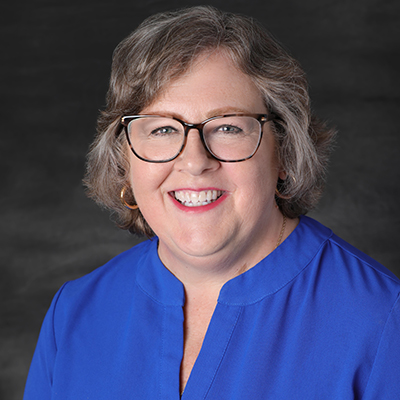 Donna Redmon is a dedicated board member of the Azle Community Caring Center, a food pantry serving the Azle community. With a professional background as a Certified Public Accountant (CPA), Donna spent over 35 years working primarily on tax matters for corporate income tax, specializing in the oil and gas industry. Originally from Indiana, Donna and her husband relocated to Azle 16 years ago from the Houston area, where they had been residing.
Having retired almost three years ago, Donna found purpose and fulfillment in giving back to her community. She became involved with the Azle Community Caring Center as a member of the trustees' committee at the First United Methodist Church in Azle. Initially tasked with taking minutes during board meetings, Donna's commitment and passion for the organization led her to become an official board member.
During her time on the board, Donna witnessed the significant impact of the Community Caring Center on the Azle community. The food pantry has become a consistent resource for individuals and families in need, particularly during the challenging times brought on by the COVID-19 pandemic. Donna has volunteered at the center every Tuesday morning, contributing her expertise to managing the canned goods aisle.
As a board member, Donna has played an instrumental role in supporting the Community Caring Center's goals. She is passionate about the ongoing campaign to remodel the food building and aims to see it come to fruition within the next year or so. The fundraising challenge for the project has inspired Donna, and she looks forward to witnessing the positive impact it will have on the organization's ability to serve the community.
Outside of her commitment to the Community Caring Center, Donna enjoys gardening, mainly focusing on perennial gardening and experimenting with vegetable gardening. She finds solace and fulfillment in nurturing plants and growing fresh produce.
Speaking from the heart, Donna encourages individuals to get involved with the Azle Community Caring Center. She emphasizes the opportunity to make new friends, experience a sense of purpose, and contribute to a cause that directly helps those in need. Donna is passionate about expanding the center's base of caring partners—monthly donors who provide crucial ongoing support. She believes that with more caring partners, the Community Caring Center can significantly enhance its ability to make a difference in the lives of community members.
Donna Redmon's dedication to the Azle Community Caring Center exemplifies her commitment to serving others and fostering a stronger, more supportive community. Her involvement as a board member and volunteer reflects her belief in the importance of giving back and positively impacting the lives of those facing challenges.