As the cost of basic necessities like fuel, utilities, and food continues to surge, we face a growing challenge at the Community Caring Center (CCC). Our operational expenses are on the rise, and so are the number of families needing our assistance. In fact, we're now serving over 1,300 families each month, marking a significant 30% increase from 2022.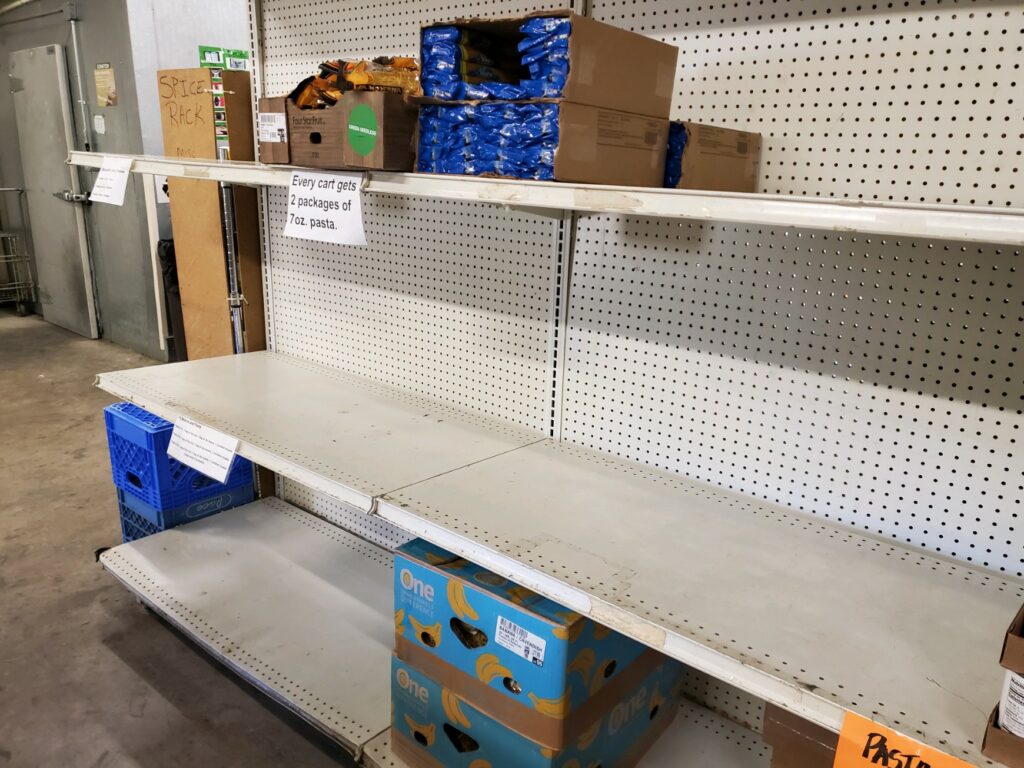 This surge in demand is stretching our annual budget to its limits, making it difficult to keep our pantry shelves fully stocked. Fortunately, our partnership with the Tarrant Area Food Bank allows us to purchase large quantities of food for as little as $0.15 per pound, maximizing the impact of your donations. With just $25, you can provide a week's worth of food for a family of two!
In addition to food, CCC expanded its services in 2022 by introducing a Hygiene Corner to our Free Shop. However, our budget and donated items are insufficient to meet the growing demand for essentials like shampoo, body wash, toothpaste, feminine hygiene products, and laundry detergent. A donation of $25 will supply a month's worth of hygiene products for one household, making a meaningful difference in their lives.
Our commitment to supporting our community extends to the holiday season as well. In 2022, our Annual Christmas Boxes program provided 863 holiday meals to needy families. With the rising demand for food, we anticipate needing 1,000 boxes this year. Your $25 donation will provide one Christmas Box, complete with meat, for a household in need.
We also stand beside Azle ISD students through our Weekend Backpack Program, which provides chronically hungry students with ready-to-eat meals and snacks every Friday. In the 2022-23 school year, we distributed over 4,500 backpacks to alleviate food insecurity among students. A donation of $25 can purchase six backpacks, ensuring that six students have access to essential nourishment over the weekends.
For those looking to make a more comprehensive impact, a $100 donation will help secure our inventory across all four vital categories.
Click here to make a donation online or send a check to the Community Caring Center at 317 Commerce Street, Azle, TX 76020.
If you have any questions about our services or would like to tour our facilities, please don't hesitate to reach out to our Executive Director, Kristie Cooper, at (817) 270-2962.
With your generous support, we can continue making a profound difference in the lives of many within our community. Please consider donating today and being a part of this essential mission.