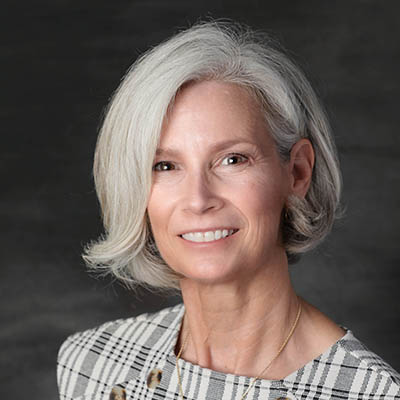 Bonnie Monninger is a dedicated and compassionate individual serving as the Assistant Executive Director at the Azle Community Caring Center, a food pantry committed to addressing food insecurity in the community. With her extensive experience and passion for making a difference, Bonnie plays a crucial role in ensuring the smooth operation and growth of the organization.
Bonnie's professional journey began with a personnel and labor relations degree from the University of Maryland. For over 30 years, she resided in Maryland, where she actively worked in human resources, gaining valuable skills and expertise. However, upon starting a family, Bonnie shifted her focus and embarked on a fulfilling path in education. She began by subbing at local schools and later secured a position as an instructional assistant, allowing her to balance work and family commitments effectively.
In 2020, Bonnie and her family relocated to Azle, Texas. Amidst the cautious atmosphere of the ongoing pandemic, Bonnie yearned for a meaningful way to contribute to her new community. A serendipitous encounter with an article in the Azle News about the Community Caring Center caught her attention. The center's remarkable efforts in engaging the community, such as enlisting the help of the local football team, sparked Bonnie's interest. When offered the position by Kristie, Bonnie eagerly accepted, recognizing the opportunity to make a positive impact while building new connections in her community.
Since joining the Community Caring Center, Bonnie has witnessed a significant increase in clients seeking assistance. She believes the center's impact on reducing food insecurity in Azle has been substantial, especially when individuals had to choose between necessities. For Bonnie, the center has provided a sense of purpose and reinforced her belief in the kindness and compassion of others.
Her experiences motivate Bonnie to encourage others to participate in the Community Caring Center. As Assistant Executive Director, she is committed to improving the center's facilities, expanding services, and attracting more volunteers. She envisions a well-equipped facility that offers additional assistance, such as helping clients access government programs and counseling services. 
Working alongside dedicated volunteers, Bonnie continues to make meaningful connections and positively impact the lives of those facing food insecurity in Azle. Through her dedication and the collective efforts of the Community Caring Center, Bonnie strives to create a stronger, more supportive community.