2023 Christmas Food Drive
Thank you for helping us put the Merry in Merry Christmas!
We are kicking off our effort to raise funds to purchase the extra food by participating in the North Texas Giving Day. NTX Giving Day was created by the Communities Foundation of Texas to bring together more than 3,000 local nonprofits, including the Community Caring Center, to raise money for our region of this great state. Since its founding in 2009, NTX Giving Day has inspired people to find their passion and give with purpose, resulting in increased donations and services provided in North Texas. This year NTX Giving Day is on September 21st, but early gifts may be given between September 1st and September 20th.
What's your passion?  Do you love celebrating Christmas with family and friends over a nice meal?  Please click on the button below to go to our NTX Giving Day Page.  There you can make a donation to help us reach our goal of providing 1,000 Christmas Dinner Boxes to those in need in the Azle community!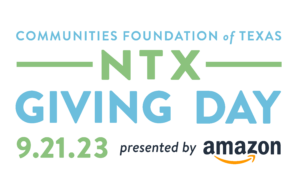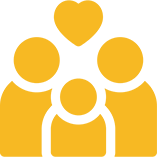 The Azle Community Caring Center spreads Christmas cheer with Annual Christmas boxes.
Community Caring Center provides families with Christmas Boxes of extra items to help nourish their family over the holidays. This year is no different, hunger does not take a break! 
Drop-off times: 
Community Caring Center
317 Commerce St
Azle, TX 76020
MTWF 9-11:30 am
TH 4-6:30 pm
The Porch Resale Shoppe
313 Commerce St
Azle, TX 76020
T-F 10 am – 5 pm
Sat 10 am – 2 pm
Please contact our office for large donations or alternate drop off hours.